bite me!
Posted by hajipaji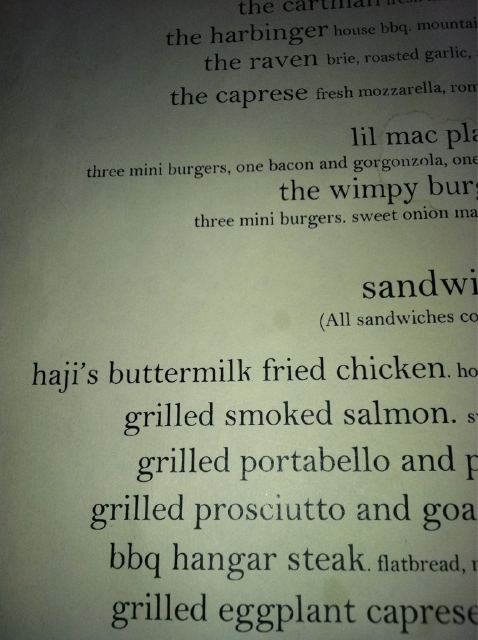 I like food. If you know anything about me…you know I like food. I'm down for food. I love it. I want to sex it. I love food so much, that sometimes it gets violent. I got that Ike and Tina love for food. I love food so much, that when it hurts me, I wanna beat the Proud-Mary-Keep-on-Rollin SH*T out of it! And then feed it cake. Eat the cake, Anna-Mae.
So, knowing that (I love food. Remember?), it should come as no surprise that having food named after me is an honor no less adulating than receiving an email from Jesus that reads:
Dear Haji, you my main man, son! Here's a VIP pass to heaven. When you get to the gates, you aint even got to wait in the line…just walk straight past all them cornball motherfreakers and tell Peter that Jesus got you. Once you pass the gates, go to the front desk and ask the receptionist for the keys to Cloud 22P. Its in the financial  district. I made sure to give you the cloud next to Jim Henson and Michael Jackson. MY NIGGA DEAD!
It really is quite the gesture. Ask Doug Heffernan, he knows exactly what Im taumbout.
Anyway, to know that, for whatever reason, my mama-aint-name-me-dat moniker is as esteemed to put on meat thats going to go in your mouth…well…it kinda makes a brotha weep. Some rappers get Grammys, some rappers get groupies, some rappers get groupies pregnant…none of that for me..I got my name on some chicken!
We'll get back to the racial implications of all of that later.
About the sandwich: Its a Carolina style BBQ chicken sandwich.Its delicious.
In closing, thank you, "The Red," downtown Santa Cruz. Im honored.
Oh..PS…Whats the possibilities of nixing the fries for some buttery a** hushpuppies as the side dish?
On your next visit, order the me sandwich.
peas.
2 Responses to "bite me!"
Leave a Reply