im makin' bookstore money, ayyyy!
Posted by hajipaji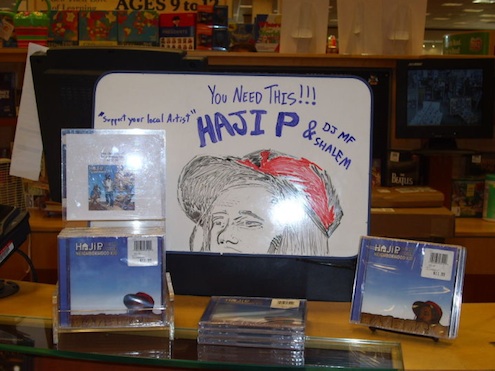 When I was a kid, I spent a lot of time in detention and being on punishment. Needless to say, the two kinda go hand in hand. Anyway, as with any disenfranchised member of society, my time spent in incarceration led me to discover a penchant for writing. I couldn't remember how many stories I've written total, but some of the more famed titles include: The One Black Hunchback, My Name is Stupid, and Adams Apology to Jesus (a story told from Adams perspective, in letter form, explaining how Eve forced him to eat the apple, and as punishment, Jesus should make women bare children in the most painful way possible).  However, no work more successful than a self-help book I wrote in the seventh grade called, The Things We Do: My Guide to Making Your Life Better. It was roughly 20 pages of hand written/hand drawn literary gold. I made copies and sold it for $1 to all my moms friends, all the faculty and staff at my school, my soccer coaches and anybody I thought had a dollar to spend. I was beyond certain that book would make it into book stores the world over. Well…it didn't. But my freakin' bummy anus rap album did! Neighborhood Kid, now available at Barnes & Nobles Bookstores!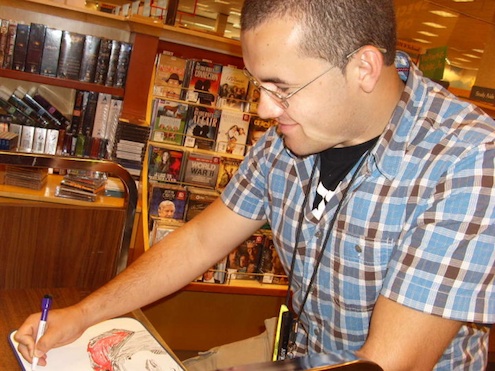 Noble employee, John, hookin' it up at the first B&N store to carry the album, in Fayettville, NC. Next stop, the world! And then…maybe Vermont.
13 Responses to "im makin' bookstore money, ayyyy!"
Leave a Reply