ghosts with the mosts…
Posted by hajipaji
So, one early Saturday afternoon, following the night of an astoundingly phenomenal performance at The Elbo Room in San Francisco, we (Rec League & company) went to breakfast. We had biscuits, chicken, eggs and grits. It was great. Then we had a pie, and that was great too! But, it didnt reach its full potential of greatativity until fellow Rec League  member, Proe, hotfootedly suggested getting pacman ghost tattoo's and going to the strip club. "Hmmm," I thought!?  "Inky, Blinky and titties! That would make this breakfast taste awesome! Lets do it!" Initally, it was supposed to be Proe, Ricky, Hanny, and me…but Ricky and Hanny decided to slick back their greaser hair, jump in the muscle car and go straight to the strip jam. Eh, me and Proe were on some BFF biz!
peep it…

The white guy with the beard, thats Salem, from Picture Machine (on Geary, SF.)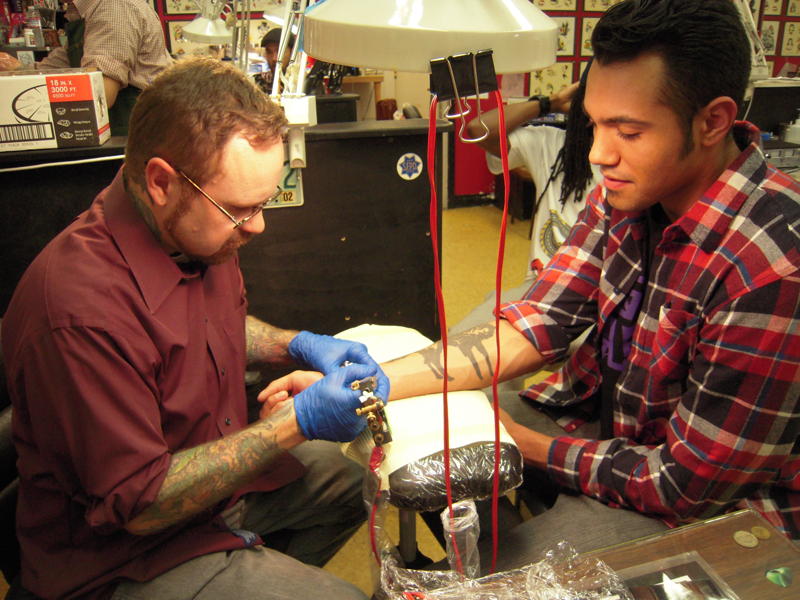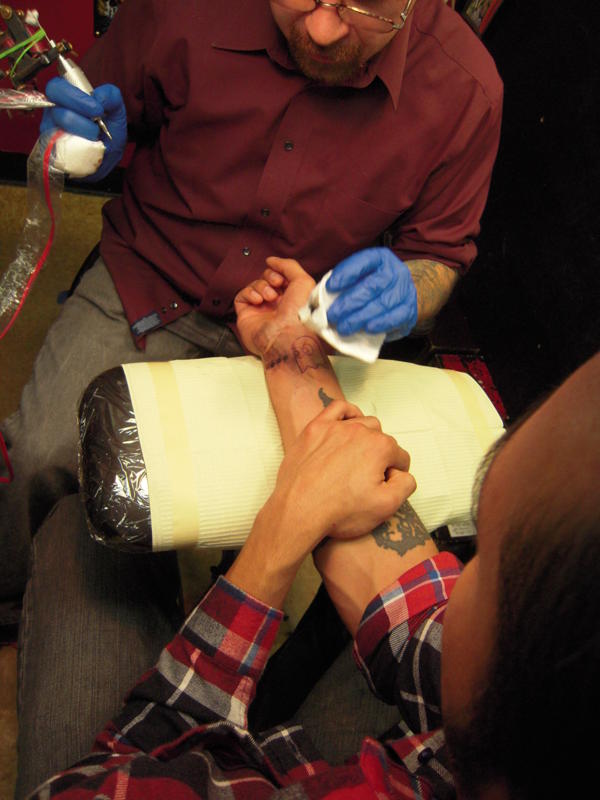 Fun Fact- Between me and Proe, it took us about an hour and a half to decide whether we wanted the eyes to be looking at the dots or away from the dots…and should the ghost be upside down or right side up. I think it was at that point Salem started to get annoyed.
Yep…and there it is…for the rest of my life, I will have inked into my skin, the exact replica of a pacman ghost. The same of which can be found on another man. To subside the gayness of this whimsical escapade, Proe and I have decided to collect our efforts and put forth a musical project of rap songs. Aptly titled, "Ghosts with the Mosts." Youre welcome.
photography by Sehra (with an "eh".)
7 Responses to "ghosts with the mosts…"
Leave a Reply