ph1 hiphop honors
Posted by hajipaji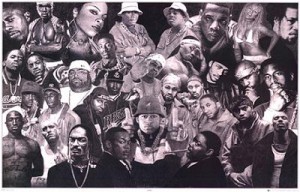 Good evening suckahs, hoes, biters, writers, rappers and dancers. Oh, and you too. Welcome  to another PH1 Hip Hop Honors . Actually, there's yet to be a premier episode, so this would be the first. Either way, you're still welcome.
Tonights honorees have demonstrated excellence in their craft, and provided the music of our culture with songs that'll span the length of time…and possibly a few days after that. In fact, to even call what they've done "songs" is to depreciate the value in what they've bestowed upon us. These artist have given us audible heirlooms, cloaked in golden sheets of sonically woven wonder.  Whatever that means. Anyway, we've (I've) selected artists from three different categories, and one who was chosen best overall.  Tonights honoree's are:
In the field of  Mackin' A B*tch: Frank N Dank
Proteges of the late Jay Dee ( I was never a fan of saying "Dilla"…but if it makes you more comfortable… "Dilla."), Frank n Dank made  their most famous debut on the Jaylib album with "McNasty Filth." A song that later became my "hittin' the club with my stankin a**" anthem. This Detroit based tandem has broken ground in the arena of b*tch mackin'. While most artists in the genre still peddle the tricycle of misogyny, these two have explored and refined the nuances of mackin a b*tch.  In a way that, if you are, in fact, a b*tch, would make you feel like a pretty little princess in sparkley pink dress. With lines  like, "Im a mack of course, thats a big ole' a**"  and "Hey, b*tch," its almost impossible to deny their induction into Hip Hops hall of fame.
In the field of Shootin' Up A Nigga!: M.O.P.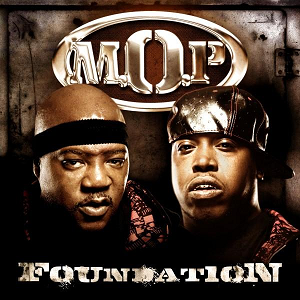 Have you ever shot anybody? No? Its cool…don't sweat it. Just play any M.O.P. album and… BUKKA BUH-BUKKA BUH-BUKKA BUKKA BUKKA BLAOW! Congratulations, you've just caught your first body! Without ever having to worry about finger prints or the pesky appointed legal counsel. However, on the converse, there have been times when listening to M.O.P.  that I have literally bled from my shirt as a result of being lyrically shot to death. But, its all fun, you could almost call it "happy assault." For that, Fame and Danze are to be revered.  The two excel at taking the listener on a whimsical journey of being shot, robbed, and beat the ufck up.  And I dont know about you, but if "Background Niggaz" was a ride at Disneyland…I'd go twice. M (Blaow!) O (Blaow!) P (Blaow!). Rugged never smooth.
In the field of Money, Drugs and Drug Money:  Clipse
Some rappers get money, true. Some rappers sell drugs, I get that. But how many of either rapper makes it look as cool as Pusha and Malice? You shut your face! The answer is none. Case closed. *While I do not condone the merchandising of illegal narcotics, I may be swayed to negotiate its legitimacy if  explained in song by the duo being honored.
Overall Achievement: Sean Price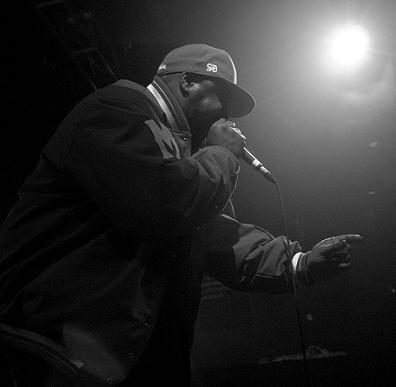 He loves his b*tch, he'll smack half your face off before trial, and its been reported that the once, "brokest rapper you know,"  has often times sold crack after the show.  Obvious accolades aside, Sean Price is a pretty great rapper. He is incontrovertibly the Megazord in hip hops Angel Grove.  With the previous artists all acting as the Dinozords that merge to form him.  Other rappers are merely Rita's Puddy's,  getting vaporized by the fiery sword of Sean Prices other-wordly rap songs. (My apologies for the unnecessary Power Ranger references…but I felt it best to describe Sean Price's remarkableness.)
Thank you all for tuning in. Til next time,
"Yo, Cheese! Let's battle!"
*the choices for honorees are not up for debate, as they are in fact, better than whoever you like.
15 Responses to "ph1 hiphop honors"
Leave a Reply