gon getcha!
Posted by hajipaji
Im fully aware that a few posts back I officially gave up shoe collecting. But, lets be real…it wasnt my fault. The manufacturing brands were demonstrating some poor creative choices (read: makin' some real wack ish). I fail to believe it was to any fault of the little kids in the sweatshops. Those motherfreakers always do great work…and should be rewarded thusly.
However, the Gods of Shoe mustve recently humped and skeeted some brilliant ideas 'pon the heads of sneaker design. Because I have found and fallen in love with the following:
Huf x Converse
This shoe is completely out of character for me. Why? Number one, I usually ONLY wear white shoes. I seldomly cop other colors, especially not black. Black shoes always remind me of army boots (Ive been scarred). Number two, theyre Converse…yuck. These were very well done, tho. Im hyped. Huf did a miracle for Cons. stolen from…
Stussy x Timberland
I'd first like to start by saying…GET A GRIP! Stussy? Timberland? This boot couldve just as easily been a sand-bucket with lanyard shoelaces and I wouldve been souped. But luckily, its not. Its like, the boot for the nigga that used to live in the hood, but then went to college with a bunch of white people. Perfect to wear all seasons for a** kickin reasons. (c) Smif N Wessun. stolen from…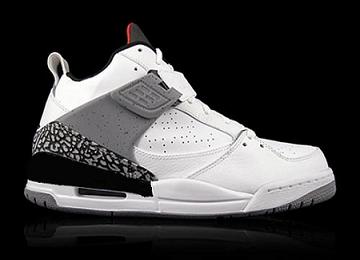 Jordan Flight 45
These dropped in September. Since then Ive been trying to cop them, and everywhere I ago its, "Sorry, we dont have these in a size 8," followed by laughter and anti-clever small foot jokes. Anyhow, this is the quintessential Haji P shoe. Not necessarily cause Im that big on Jordans , moreso cause the colorway and traditional style. I could just as easy get these online…but Im slightly apprehensive about interweb spending after being credit jacked. I aint no punk! Im just sayin.
Expect these on my feetses, son.
Solefully yours,
-p!
17 Responses to "gon getcha!"
Leave a Reply