homeless raps: "skrub life"
Posted by hajipaji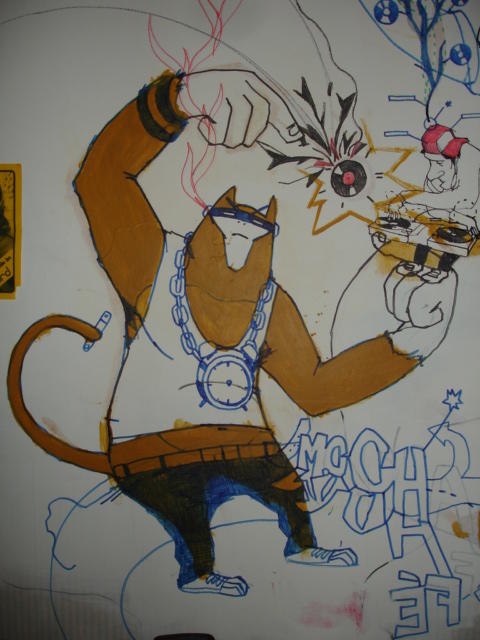 Skrub Life produced by The Northern Monkey
The realest thing I ever wrote? Probably. Thats still what the rappers are saying now, right? "The realest thing I ever wrote?"  Well, either way…this is definitely it.  Skrub Life is 48 bars (or so?) of me audibly delivering my biography. Which, now that I think about it, to imagine that my entire life can be summarized into 48 bars (or so) is slightly pathetic. Oh well…
This was the first track I did with overseas production team, The Northern Monkey.  It was also the last. I havent heard from them since. I'm not really sure if that was their way of saying "this song was so exceptionally horrible that we shot both our hands off so we can never produce a song so equally repulsing again"…or, "sorry, we lost your email address." Eh. I just hope theyre okay.
Originally, Skrub Life was slated to be the introductory song for Monkey Junk…but, without it being mixed down and properly engineered, this song went the way of  most of  the songs I've recorded….nowhere. Which is kind of sad for everybody, cause this is definitely one of my favorites.
Here it is, for you to enjoy. Join me as I journey through adventures in boyhood acceptance and make my way to the very first alcohol fueled mishap, involving a fully stacked waitress and cruise ship celebrating my DJ's birth.
Thank you.
or, thank me for writing it.
post script: "The Northern Monkey" later became the duet of beatmakers from the United Kingdom, currently known as Fatman & Tropical.
3 Responses to "homeless raps: "skrub life""
Leave a Reply